Welcome to BeatFollower!
---
Search for your favourite streamer to check out their Beat Saber activity and find map recommendations. Please report any bugs or issues you have to Piercy via discord or on the GitHub.
Recent Updates:
You can now link your profile to BeatSaver and display your map creations on your profile
Frequently Asked Questions has been added.
Recommended songs now include the difficulty, these will highlight in playlists
Initial setup reworked to be far easier! Just enter your pin and away you go!
Performance Enhancements - I have switched to using SiraUtil for the many enhancements it brings
---
Planned Features:
API - Third Party tools will be able to see the recommendations of people you follow
Customization - Enabling and disabling options, customization of how your profile looks (maybe using the channel banners from twitch...)
Game Mode Detection - Detect more game modes, such as Maul, and display tags on the activity
Feel free to suggest stuff, you bloq smooshers are awesome and recommended the best features 💖
---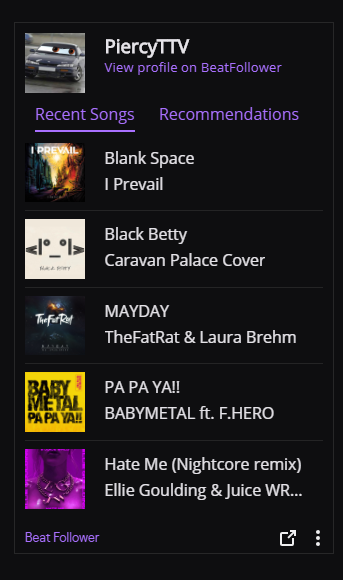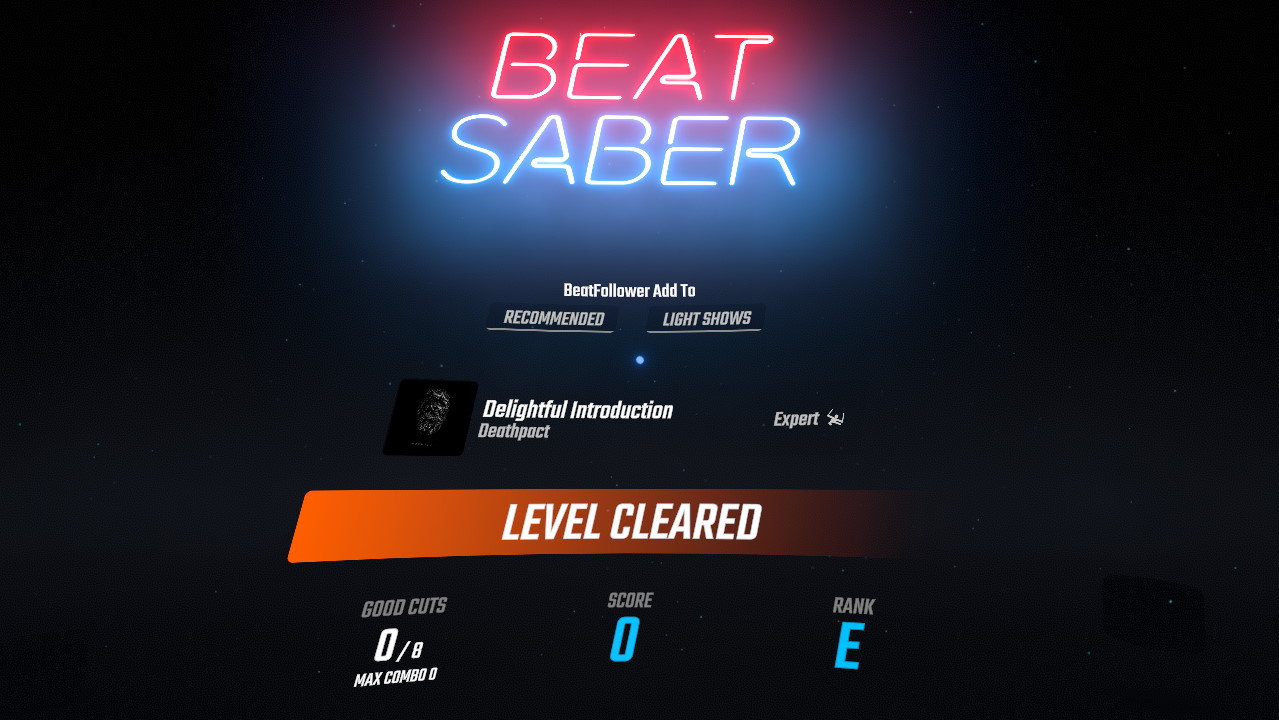 Recent Activity
---
Android Girl
(feat. Hatsune Miku)
Artist: DECO*27
Mapped By: Danrabomb
Easy
Normal
Hard
Expert
Expert+
View 毕导's Profile
Failed: 00:54
p.h.
feat. Nekomata Okayu
Artist: SEVENTHLINKS
Mapped By: TOFU
Easy
Normal
Hard
Expert
Expert+
View plysm's Profile